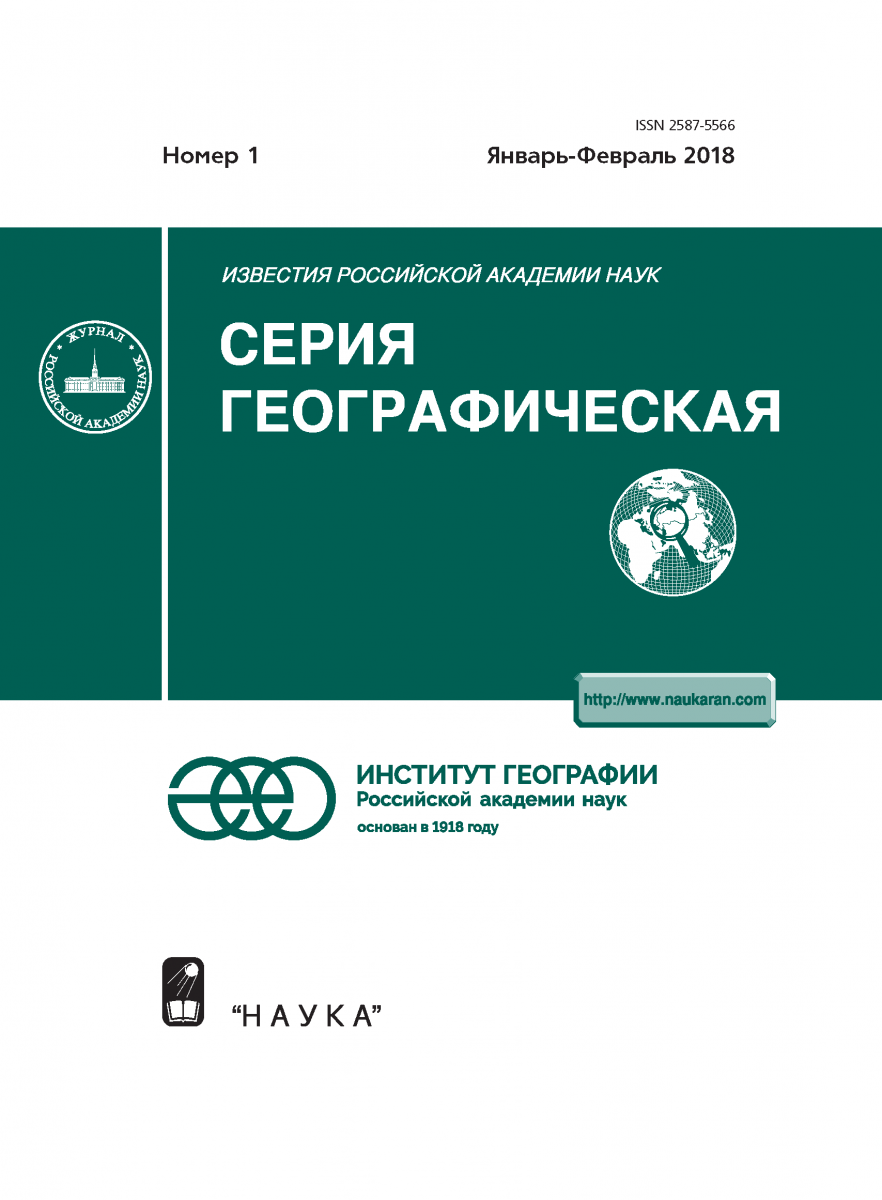 Editor-in-chief
Academician of the Russian Academy of Sciences Vladimir M. Kotlyakov
Deputy Editors-in-Chief
N. N. Klyuev, V. N. Streletskiy, A. A. Tishkov
Executive Secretary
Prof. Olga B. Glezer
Editorial board
P.Ya. Baklanov, B. Batbuyan, O. Baume, I. Brade, S.V. Goryachkin, S.A. Dobrolyubov, A.V. Drozdov, Dong S.-Ch., N.S. Kasimov, V.A. Kolosov, N.I. Koronkevich, G.G. Matishov, A.R. Medeu, J. Pallot, A.V. Panin, A.V. Postnikov, Yu.G. Puzachenko, V.A. Semenov, V.A. Snytko, O.N. Solomina, V.S. Khomich, D. Szymańska
Editorial office
Tatiana I. Zemskova
E-mail: seriesgeogr@igras.ru
Phone: +7-977-804-81-87, +7-495-959-00-19
WhatsApp, Viber, Telegram: +7-977-804-81-87
Web: http://izvestia.igras.ru
Author Guidelines: http://izvestia.igras.ru/jour/about/submissions#authorGuidelines
About the journal
Izvestiya RAN. Seriya Geograficheskaya publishes scientific articles and reviews on topical problems of physical, socioeconomic, and political geography and ecological–geographical issues of nature management and environmental protection. It publishes chronicles of geographical symposia, conferences, and meetings; summaries and reviews on new geographical works; and articles dedicated to jubilees and memories of outstanding geographers.
The journal's content is based on a stable system of rubrics in accordance with the thematic trends of publications.
Over its entire history, the journal has been Russia's main scientific periodical on geography and scientific information platform to discuss issues of the development of geographical science, cover at length its theoretical achievements, and use research results in practice.
Subscribe for journal alerts
Subscribe for journal alerts (in Russian)